These are the mammal photos we've managed to collect so far. Most are 'wild' native mammals (though Fallow Deer and Rabbit are introduced, of course, by the Normans and Romans respectively). We've also taken a liberty by including an attractive semi-domesticated animal!
The photos are in the order usually found in mammal identification books, but first is an alphabetical list to enable you to find a particular mammal (or to see whether we have actually taken a photo - we know there are many gaps!). We've used 'usual' rather than official names in this index e.g. Hedgehog rather than Western Hedgehog.
NOTE - you may need to wait a few seconds for all the pictures to download before the index will work correctly.
WESTERN HEDGEHOG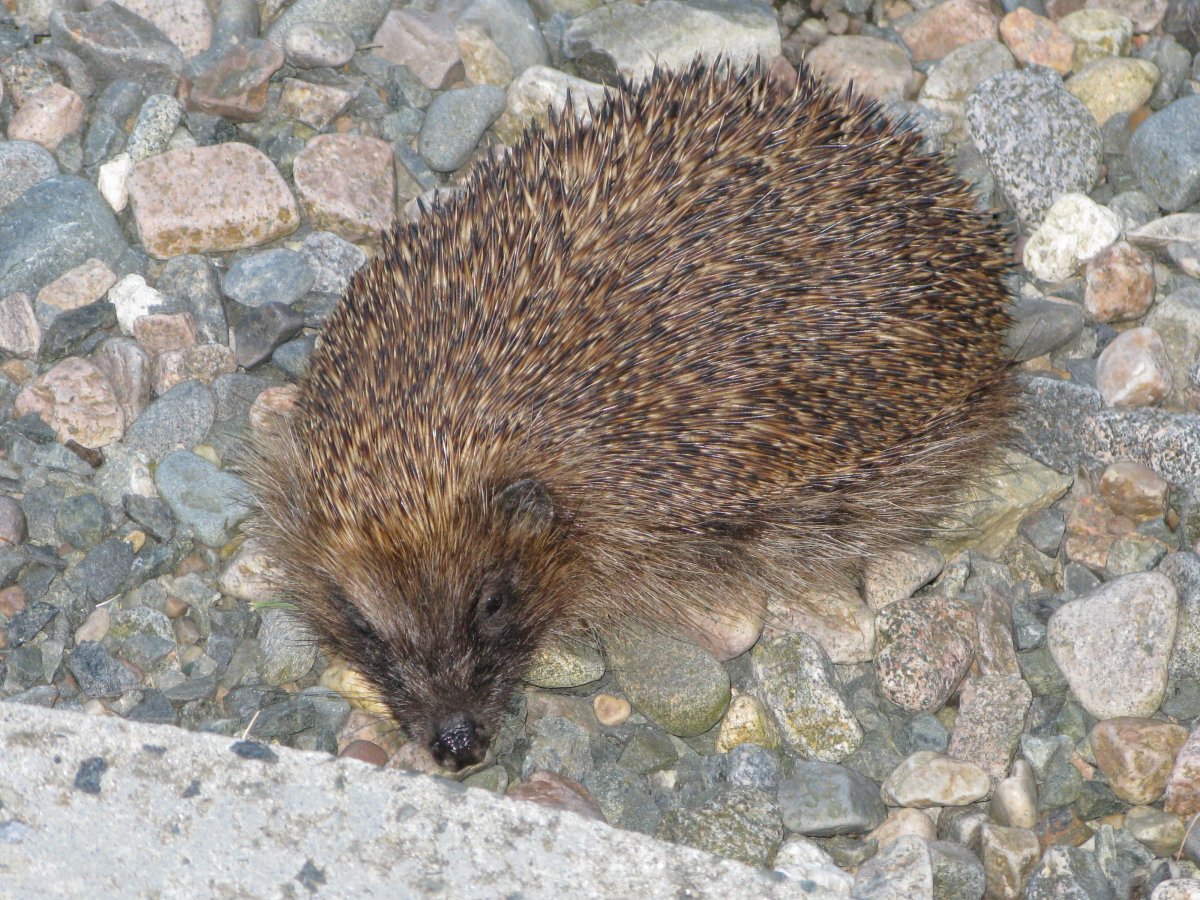 Often known as the European Hedgehog or merely Hedgehog (though others do exist), this is a familiar and useful visitor to gardens. The one in the photo lived in the garden of friends in Nibon, Shetland, where we saw it in June 2010.
PIPISTRELLE BAT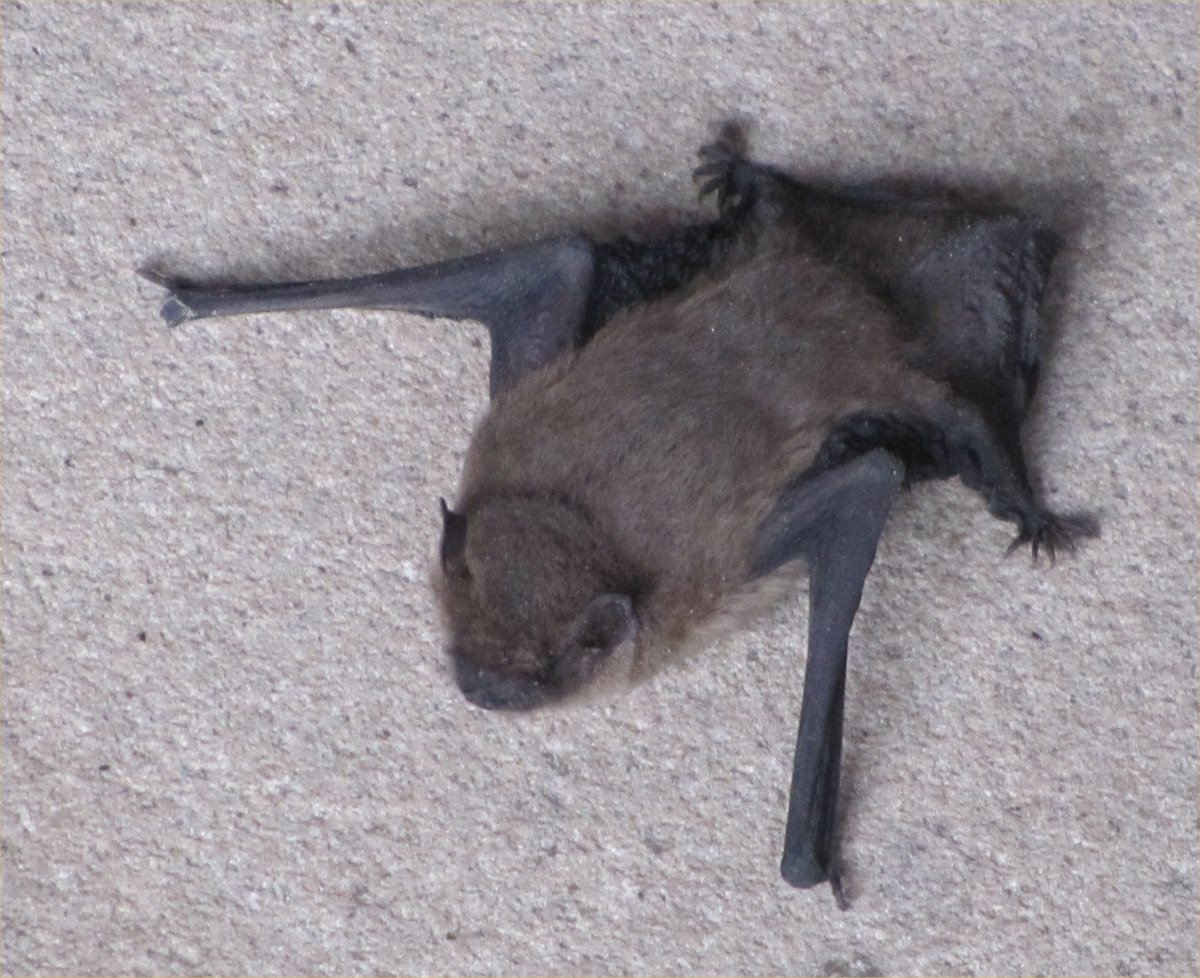 On a visit to Durham Cathedral, in September 2013, we came across a regular stream of these in the cloister, dropping from holes in the ceiling and running across the floor. The reason was a mystery.
BANK VOLE
We're pretty confident this is a young Bank Vole Clethrionomys glariolous, seen in a flower bed at Belsay, Northumberland, in August 2011, but let us know if we're wrong.
RED SQUIRREL
In Northumberland we are, sadly, near the southern English limit of this endearing mammal (except for a few isolated spots such as Brownsea Island and the Isle of Wight). We see them infrequently in the wild, though more often where hides have been set up, for instance at Threave Garden near Castle Douglas, Dumfries & Galloway, where we saw five at one time in May 2015. There's a good hide too at Wallington in Northumberland, where these photos were taken in, respectively, January 2014 (it was a very mild winter), August 2013, January 2014 again and January 2009 (also mild, our first winter in Hexham).



WOOD MOUSE
We entertained this character, or rather it entertained us, in June 2013. However, its habits of eating fruit and veg in the garage and even getting into the bird seed tub meant we were glad when Tony managed to frighten it away (so far).




RABBIT
We're confident we've identified these young specimens correctly! Descendants of animals introduced by the Romans for their meat, they were seen at Hauxley Nature Reserve, Northumberland, in June 2009 and Herma Ness, Shetland in June 2010 - but it could have been anytime, anywhere.




GREY SEAL
We see these frequently around the coast, in both England and Scotland. They are inquisitive beasts and will often approach if you wave to them - yes, really! Though to get really close you need to go to the Farne Islands, where we photographed these in June 2011. Above is a group associating with a Herring Gull, and a mother with her pup. Below - probably a bull? - which boldly approached our boat.



HARBOUR SEAL
Though usually scarcer than the Grey Seal, this is often called the Common Seal. This one was on rocks off the island of Erraid, round the corner from Iona on the Isle of Mull, in October 2009. We think the 'smile' is simply coloration under the mouth!




SHETLAND PONY
Yes, OK, Shetland Ponies are not 'wild' in the sense that no-one owns them - each has an owner, though they are free to roam. We met the gang of four on a grey day above Ronas Voe, Shetland, in July 2013. We were warned that they were very shy and shouldn't be approached, but the one on the right hadn't read the notice and came to us.




FERAL GOAT
There is a substantial herd of these in the Cheviots, near the Scottish border. We don't know whether this individual, seen in April 2009 in the Simonside Hills near Rothbury, is a vagrant member of the larger herd.




FALLOW DEER
We encountered this introduced species frequently when we lived in Hertfordshire, including albinos, but not many in the North. This young one was in the Chestnut Centre, near Chapel-en-le-Frith in Derbyshire, in August 2009.




RED DEER
We are very disappointed not to see these beasts at some time during our holidays in Scotland. The hinds above ran past us during a hill walk in Ardnamurchan in August 2010. In May 2015 we saw the group of stags below left, by the side of the road just North of Ullapool, while the right-hand pair appeared just above the caravan in Portuairk, Ardnamurchan, where we were staying in May 2014. It was around the time when old antlers are shed, but these had lost just one each at that point.




ROE DEER
If you see a deer in Northumberland it is likely to be a Roe. The left-hand one, a female by the false white 'tail' below the rump patch, appeared suddenly when we were in the hide at Wallington in February 2009, waiting for Red Squirrels. The other, clearly injured and carrying a damaged left foreleg, on the banks of Hareshaw Burn, near Bellingham, the previous month. Although a male (rounded rump patch), it has no antlers visible at this early time of year.